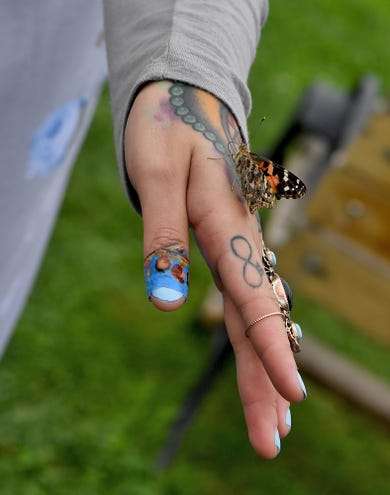 We want to express our heartfelt gratitude to everyone who helped make the 2020 butterfly release such a memorable event; and to celebrate the life of Trent Bartz as well as all of those who have lost their lives to suicide. Butterflies on the Lawn 2020 raised over $1300. 100% of the profits from the event will go to supporting suicide awareness, education and prevention in York County.
Thank you to those able to attend the event, either in person or virtually. Your kindness and generosity are unmatched, and we are truly humbled.
Special thanks to Carol Kolp and James Rader for their generous donations. We are especially grateful to John Wright Restaurant for their continued support of our event. As always the team at John Wright Restaurant is gracious and supportive.
The members of Bartz Brigade continue to be inspired every year by the stories, experiences, testimonials and outpouring of love. We are proud to continue our mission and remain determined to increase awareness, educate and help prevent suicide within our local community of York County. We look forward to next year.
2020 Butterfly Release Photo Gallery